Temperature and Rain statistics
During the years since the temperature control has been operating, the data has been recorded. The external measurement started on the east wall, then moved to the north wall, then finally to the weather station in the backyard.
Since 2007-10-21, rainfall has also been recorded.
Here are the most recent ones:
Temperature plot for August 2018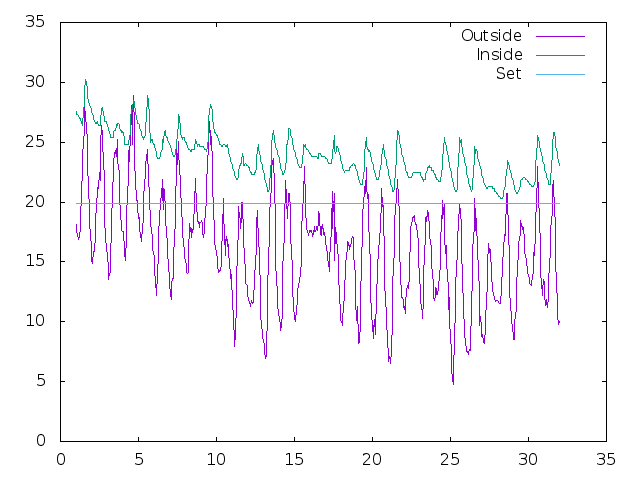 Rainfall plots for August 2018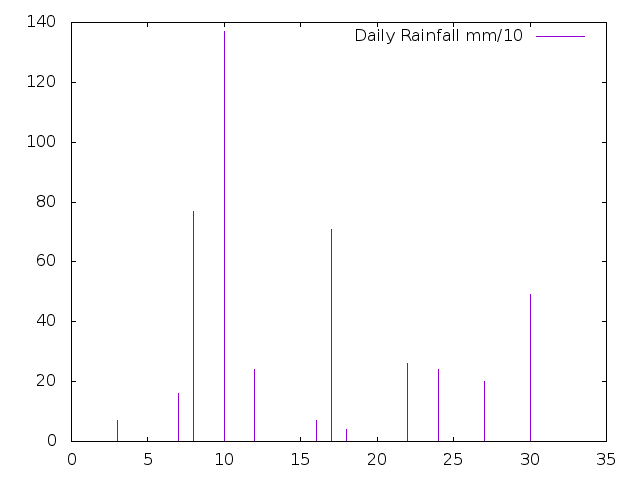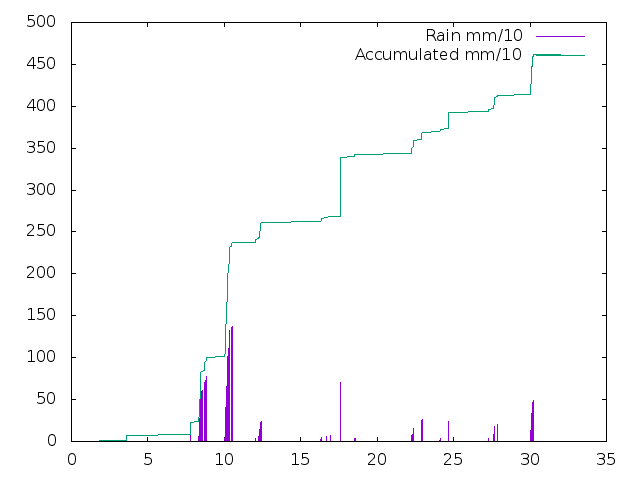 The Horizontal scale is the day numbers, vertical scale is the temperatures in degrees Celsius or rainfall in millimeters.
Month by month plot comparisons
Temperature
Accumulated Rainfall
Test